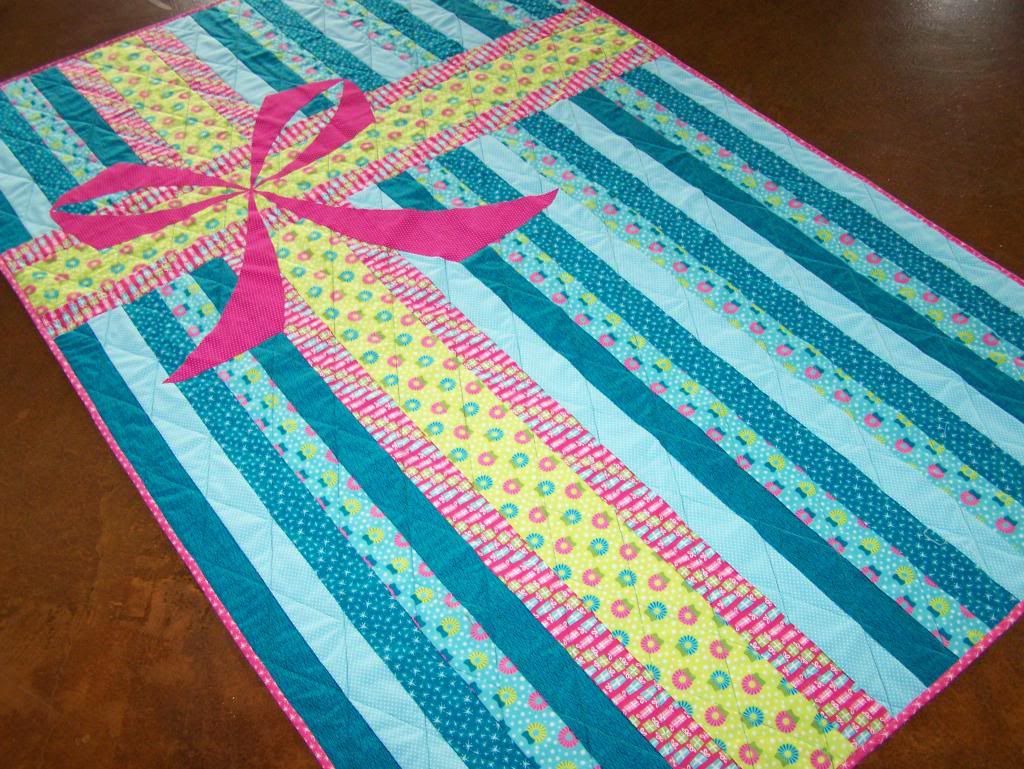 I am heavily involved in stash busting! This quilt kit from Connecting Threads, which has been in the closet since last year's Black Friday sales, appealed on a day when I didn't want to coordinate fabric to a pattern; I wanted it already done for me!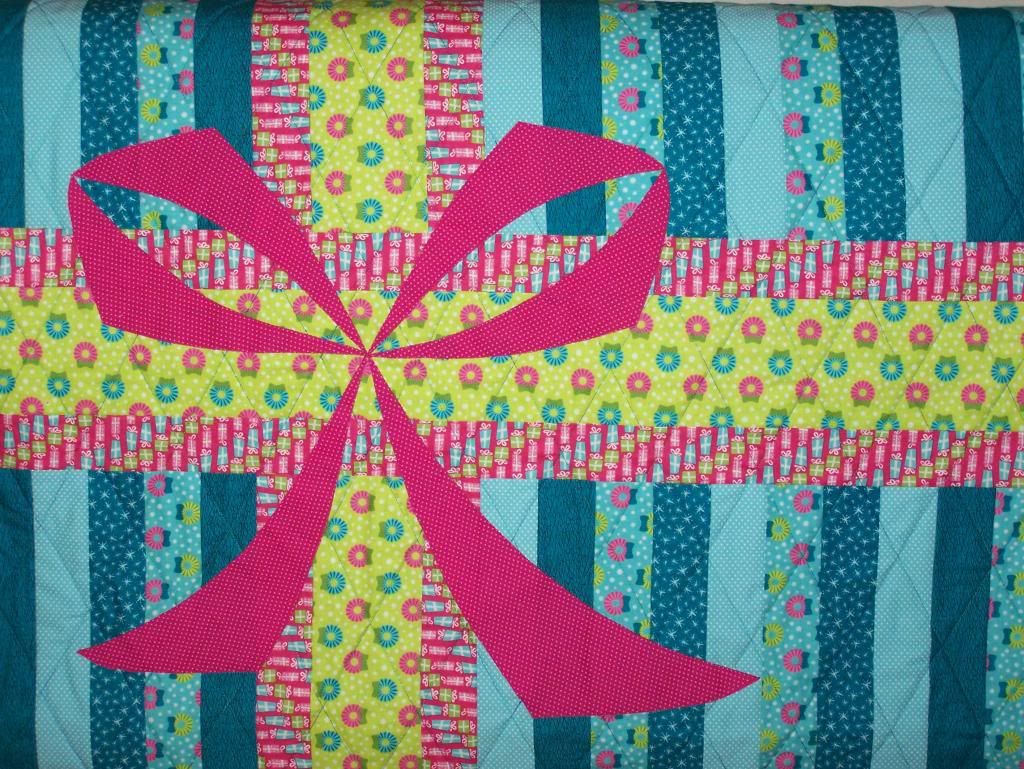 This adorable HUGE bow helped build my applique confidence and made me wonder why I ever thought applique was so hard! It is really quite simple, at least when the pieces are this big!!
This pattern is actually written as a quilt-as-you-go, but seriously I wasn't very confident that I could get the strips to end up straight using that method, so I did quilted it the regular ol' way.
Quilt Stats:
Fabric: Technicolor Tidings by Connecting Threads, quilt top, backing, and binding.
Pattern: A Pretty Package by Susan Martin, modified to not use the quilt-as-you-go method.
Size: 42" wide x 66" long
Batting: Hobbs 100% cotton
Quilting: Straight-line on the diagonal in green and blue variegated thread.
Method: Patchwork and applique.
Value: A Perfect Gift!!
Linking to: