I have so been enjoying knitting on these short, cold days! My latest creations have been neck warmers, otherwise known as "scarflettes". A neck warmer keeps you warm without adding the bulk of a scarf to the layers of your coat. It also adds a nice touch to complete your outfit. Slip one end of the scarf into the knitted keyhole at the other end, and it will not fall off no matter how windy the weather or how much you move about throwing snowballs and making snow angels!
♥ Smooth Chocolate Brown ♥
The keyhole opening is trimmed with a lovely crocheted rose. If you want to take the rose off, the yarn that is attaching it underneath can be carefully snipped off. If you wanted to reattach the rose, you'd have to sew it back on yourself.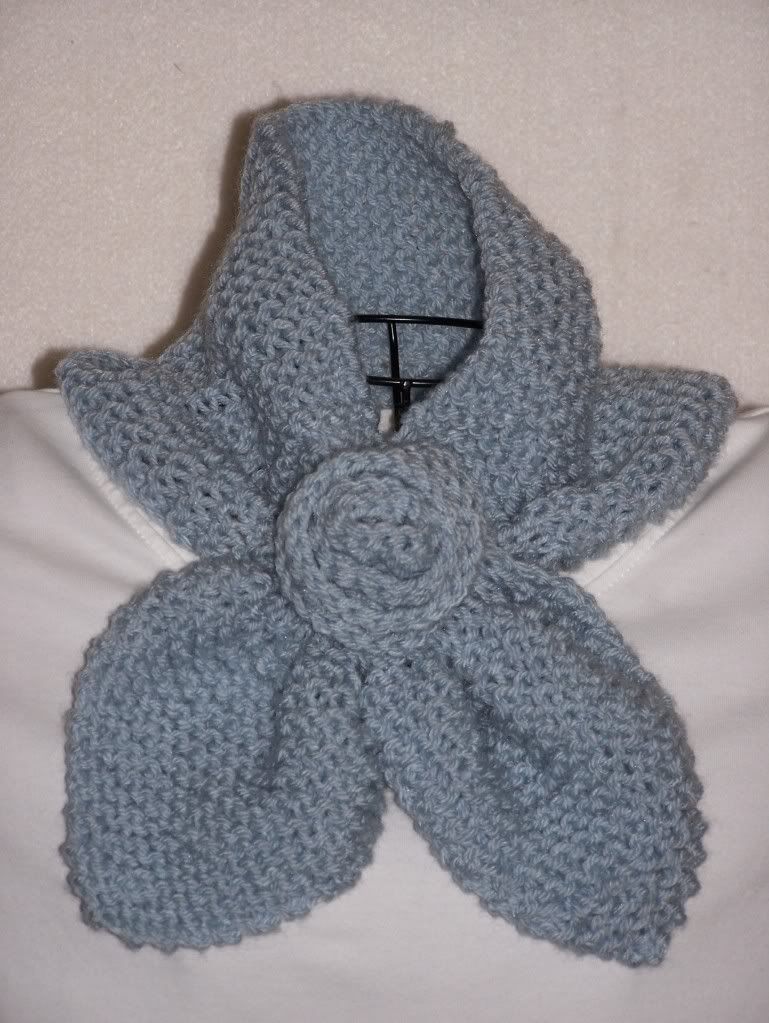 ♥ Silver Blue Gray ♥
I use a very soft acrylic yarn to knit all of my scarves. Nothing scratchy here!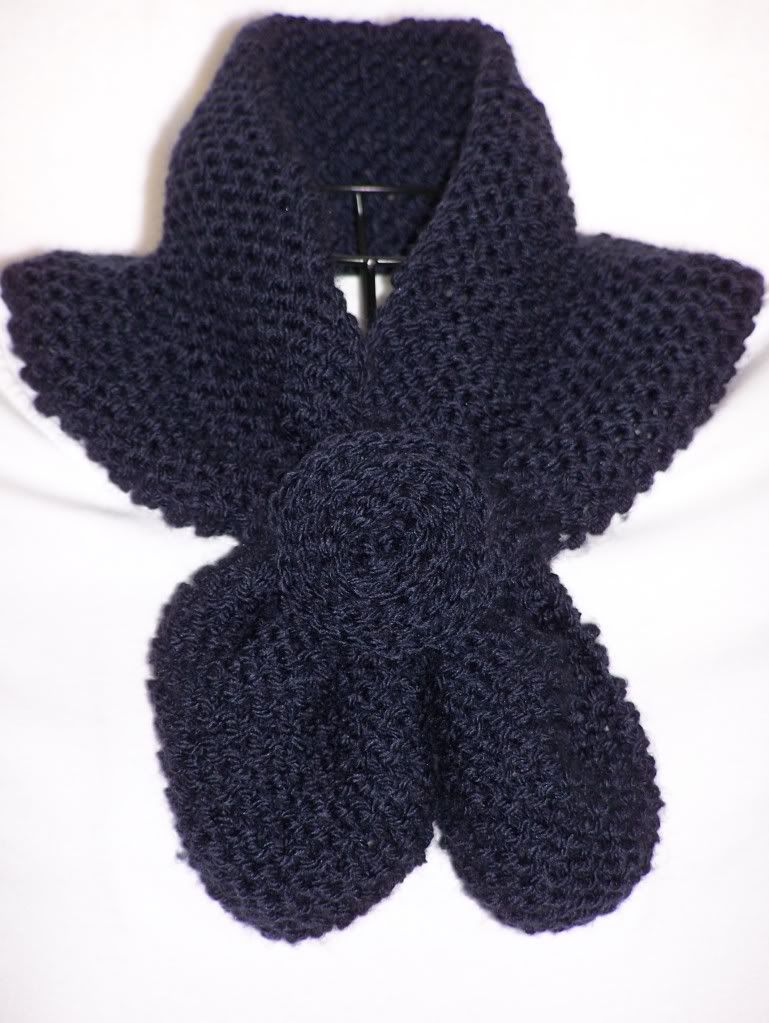 ♥ Deep Navy Blue ♥
I can make this scarf in most any color you would like. I have ♥ Army Green and Black ♥ scarflettes already made and for sale in a local shop. If you'd like one of those colors, I can slip on over and get it and ship it to you ASAP! Contact me for details!