30s Barn Raising
A variation of an old-fashioned quilt pattern.
... She would look sweet draped over a rocker ...
... A cozy quilt for those cooler evenings on the porch ...
Quilt Stats
Pattern: 30s Barn Raising from

Moda Bake Shop

Size: 56" square.
Quilt Top Fabric: Connecting Threads solids.
Backing: Connecting Threads stripe.
Binding: Connecting Threads stripe, double fold, attached 100% by machine for durability.
Quilting: Freehand meandering using white polyester thread on Mrs.Singer, my vintage 1896 31-15 machine mounted on a long-arm quilting frame.
Value: Refreshing!
This quilt is available in any size or color combination by special order.
Please contact me for details.
Linking to: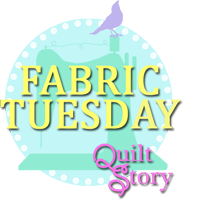 Richard and Tanya Quilts